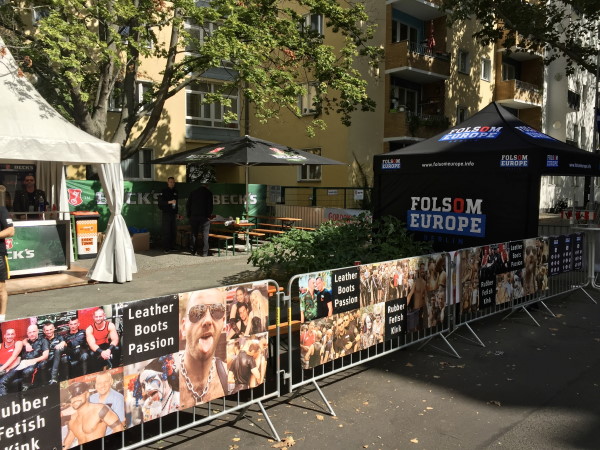 Dear FOLSOM EUROPE fans,
we receive lots of questions if FOLSOM EUROPE 2021 will take place.
Like every year we are preparing for our streetfair on Sept. 11th, 2021.
But we have to be realistic – we cannot guarantee the implementation of our streetfair.
The corona situation is still very volatile. There are good news such as multiple vaccines which are available and could protect lots of people all over Europe and lots of other countries by fall.
But we also experience daily changes of the news: problems with the production and distribution procedures of the vaccines and the appearance of new mutations.
All we can do right now is prepare as good as possible and then wait and see.
The safety of our participants, members and partners is our no. 1 priority.
And last but not least it is in the hands of the administration of the Berlin District Tempelhof-Schöneberg to decide if our streetfair can take place or not.
We remain hopeful but we also recommend that you only book flights and hotels or apartments with flexibel fares where you can rebook or cancel for free.
The board of Folsom Europe e.V. Berlin