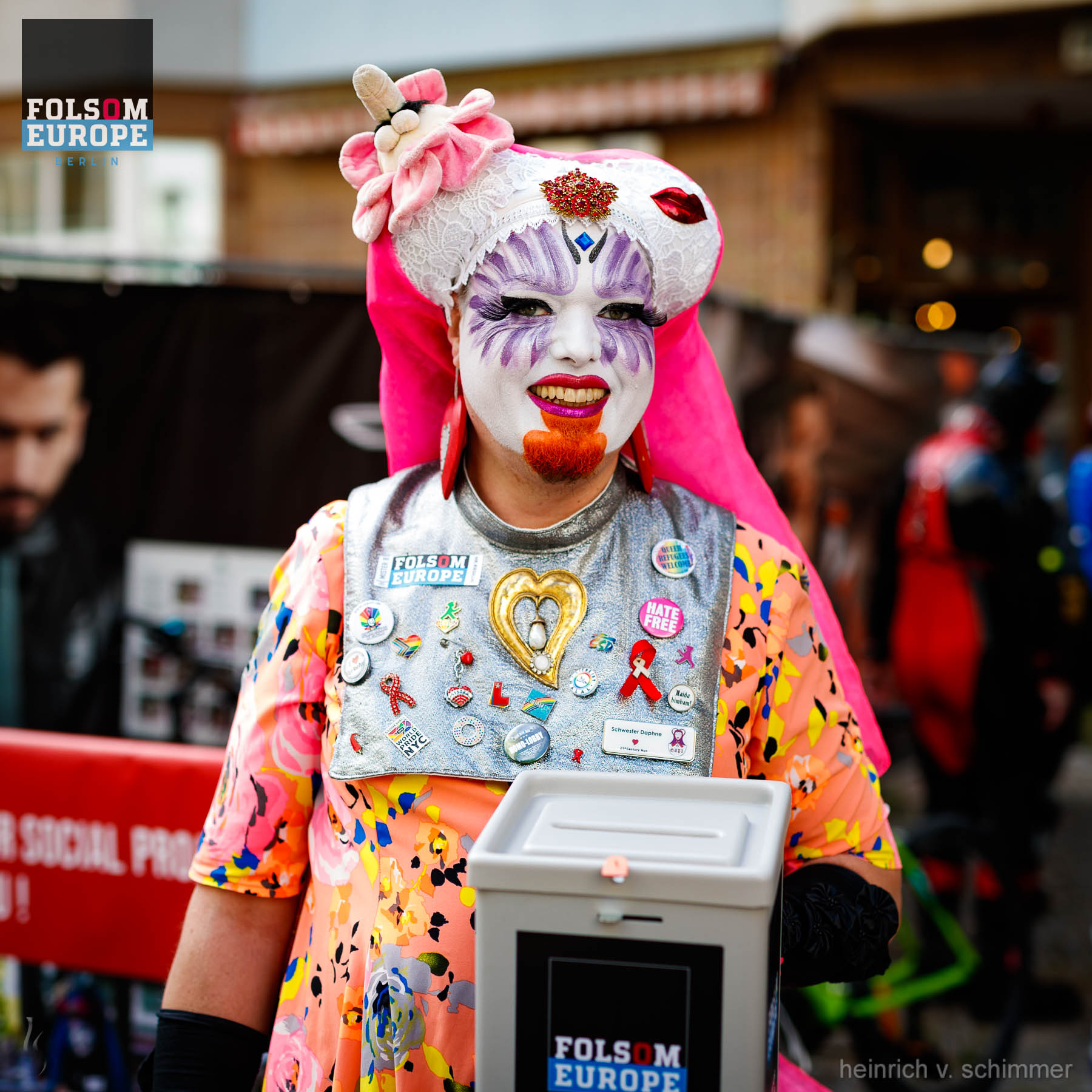 Since 2004 our visitors have donated more than 300,000€ all together at our gates. In 2022 we were able to collect more than 44,000€ – a new record. We want to thank you for that!
The Order of the Sisters of Perpetual Indulgence of Berlin (OSPI BERLIN) is a very early member of our organization. As a club member they were always in charge of inspiring our visitors to donate. They collected more than 300,000€ since 2004. This money went to numerous HIV/AIDS projects all over Europe. Once a year our general assembly decides about who is getting how much. All non-profits who support and help people with HIV/AIDS in Europe as asked to please apply to our board if they want to be considered in the future.
This concept is kind of unique at the European fetish community and we are very proud and thankful of the support and awareness for this donation system by our fans and visitors. So when you come and party on our fair this September – please donate and support those, who need it the most. Like you always did. Thank you!