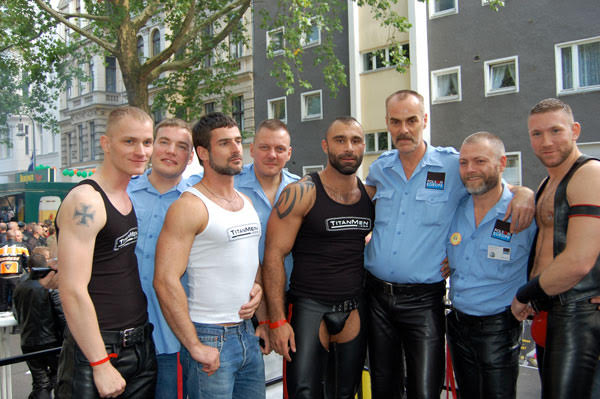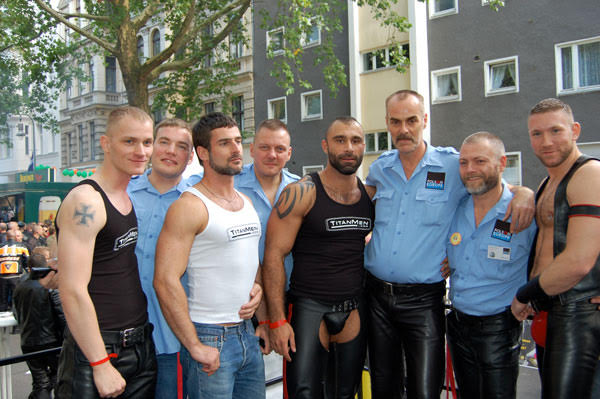 In 2004 the Berlin non-profit organization Folsom Europe e.V. held its first street fair FOLSOM EUROPE on Fuggerstr. and Welserstr. in Berlin-Schöneberg. The legendary district is known as THE district of the Berlin nightlife. Since the Roaring Twenties the community is meeting here to party all night long at the bars, cabarets and clubs. In 2004 we started with 3,500 queer visitors from Europe and North America. Nowadays around 25,000 visitors from all five continents are visiting the largest leather and fetish event in Europe.
Beside of the PIG party – our own FOLSOM EUROPE event since 2004 – we offer lots of small and big parties, bus and boat sightseeing tours and we are a platform for lots of private events during the second weekend of September and the weekdays before.
The outstanding "Classic meets Fetish", the puppy walks or some fetish cabaret nights on stage are some of those great events – just to name a few.
Since the success of our street fair, lots of bars, shops, hotels and B&B's have opened around Fuggerstr., Welserstr. and Motzstr. and made Berlin the worldwide fetish capital. So don't miss a visit in Germany's capital for your future travel plans.